Constantly Creating, Forever Captivating
The SEGA Group is engaged in a wide range of entertainment-related businesses, from content creation for console and arcade games to toys and animation films.
SEGA has continued to globally expand, having publishing sites and development studios all around the world. With digitalization rapidly growing, we have strived to deliver our best products to everyone, everywhere.

We will continue to deliver our best and grow in this global market to bring you the 'moving experiences.'

We are looking for colleagues who sympathize with the SEGA Group's mission of 'Constantly Creating, Forever Captivating' and pursue entertainment in a new era.
Global
The ever-growing game market
Global market size (JPY)
World game players
Source: "Global Games Market Report" by Newzoo
The size of the global game market continues to grow significantly, and is projected to reach 29 trillion JPY and a player population of 3.6 billion by 2025.
With the progress of DX, the possibility of delivering games to more countries and people is expanding in an environment where the barriers of game distribution platforms/devices and regions are disappearing.
In a globally growing market, SEGA has a network of businesses around the world.
Bringing together the power of our global bases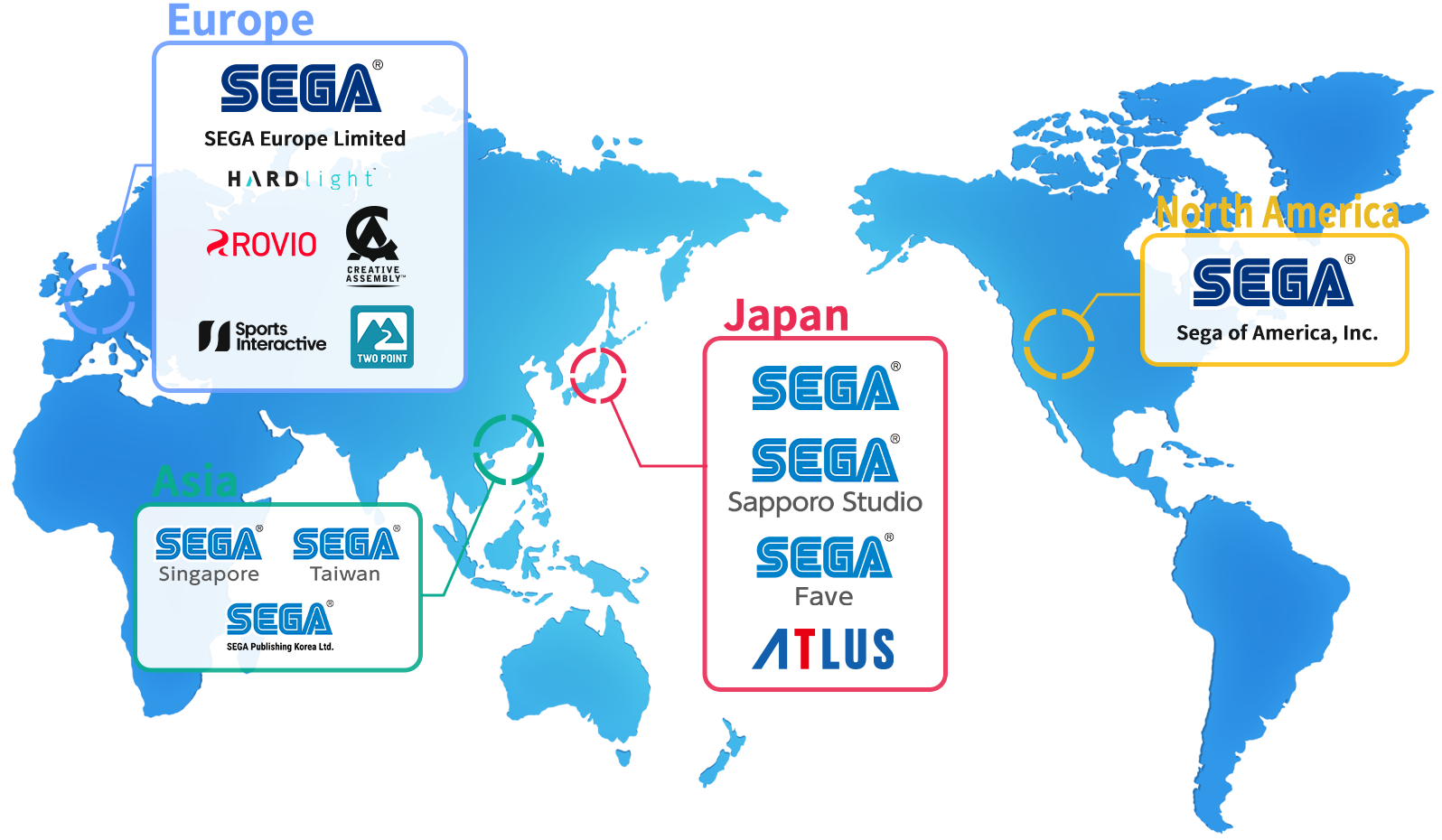 Currently, SEGA has 12 development and sales bases, and the SEGA Group has more than 23 development and sales bases. We have a worldwide network that creates and delivers content all around the world.In order to achieve higher growth in the global market, we are utilizing our global network to take on challenges of supporting various platforms and multiple languages simultaneously to expand to the world.