I want to draw backgrounds for games that can be enjoyed from various perspectives.
I studied animation and painting at an art university, but was uncertain about whether to enter the video production industry or the game industry. However, video is a one-way medium and almost every viewer sees the same thing, but each player has their own way of enjoying a game. For example, some people strive to finish games as quickly as possible, while others want to collect every item to fully complete them. Unlike videos, games are a form of two-way entertainment that involve the player's control. I wanted people to enjoy things that I made from various perspectives, so I decided I wanted work in the game industry.
I chose SEGA because I love console games. SEGA has produced console games in various genres for many years and I wanted be involved in that. Also, because SEGA has a long history, I joined the company thinking that I could acquire many skills and a wide range of knowledge from other employees of various ages and backgrounds.
SEGA's company mission is "Constantly Creating, Forever Captivating" and I wanted to create something that would move people emotionally, so I really empathized with this mission.
I want to acquire skills and work on a wide range of games in the future.
Currently, I'm in charge of creating backgrounds for the "Yakuza" series. I make buildings, rooms, and small items in the background. "Yakuza" is set in a realistically-recreated neighborhood, so for reference, I actually went there and documented the location. Even in my private time, I took pictures of objects and scenes that could be used for the background, and watched various movies to study up on it.
When I am creating backgrounds for "Yakuza", I always remain aware of the character of the game. I try to be conscious of realistic portrayal of the setting, but I cannot make my backgrounds too realistic either. For example, I might not be able to use actual business' names, so I'm careful not to draw signboards or identifiable designs for stores.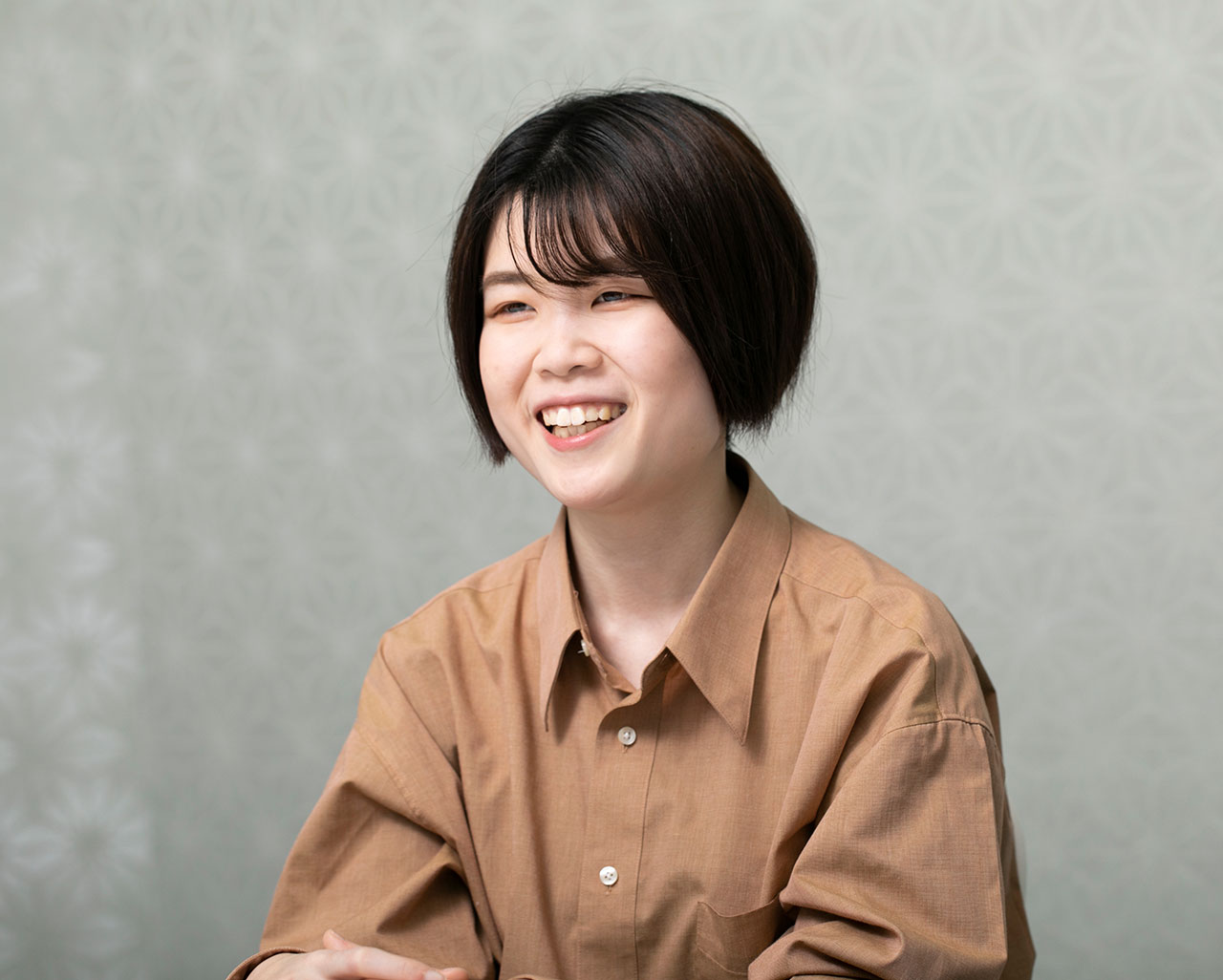 Something I've really become aware of, having been involved in game production, is the discretion granted to artists. At first I thought I should just faithfully make what was ordered of me, but the company often uses my proposals. In the future, I would like to develop more skills and improve the quality of my work. In the long-term, I'd like to work on a wide range of titles.
Extensive training and communication relieved my anxiety.
The background group to which I belong holds regular meetings every morning where my superior shares information and updates with the whole group, including changes and notes. This regular meeting helps us work efficiently because it is difficult for new hires to grasp the overall flow of work. I am very grateful that senior employees and superiors are also available to check my work, even later on in the day. If I get lost as to how I should proceed with my work, they always give me advice without so much as a frown.
After I completed business etiquette training for new hires, I learned technical skills for about a month and a half, which was very helpful for me. I had never used 3D tools until then, and I am now putting what I learned to good use.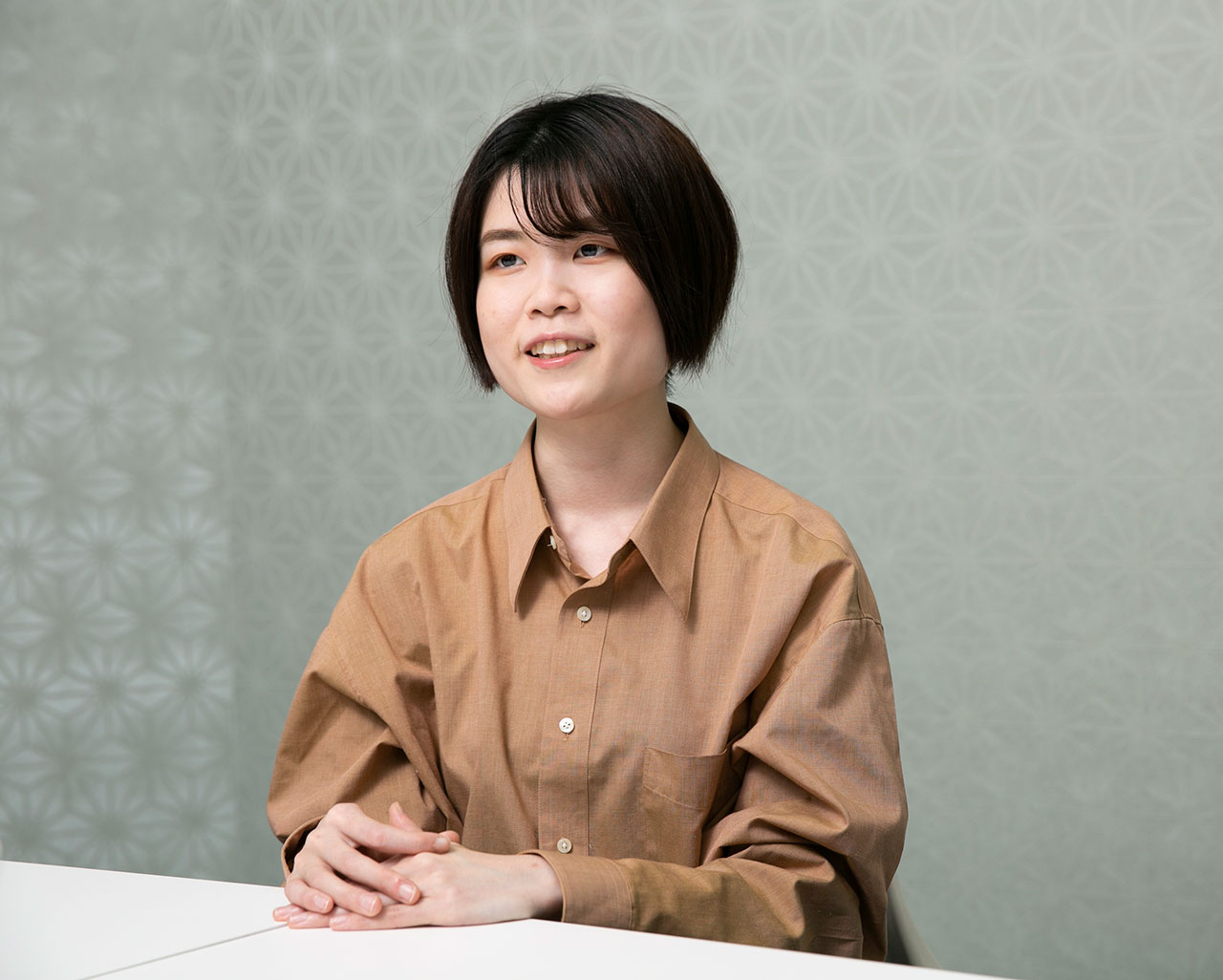 I would like to tell everyone who is job hunting that SEGA offers well-developed employee training and they have an excellent environment for cultivating employees after placement as well. Even if you have no experience, you will be alright so long as you have a passion for craftsmanship. I was full of tension and anxiety at first, but once I applied myself I found that I could do the job. SEGA has built the right environment for that, so I want you to jump right in without any concerns. I'm looking forward to seeing what kind of junior employees I will meet in the future.
SCHEDULE
10:00 I arrive at the office. First I check my email and my work for the day.
10:30 At the background group morning meeting, we share changes, final drafts, etc. for the entire project. We also make individual progress reports.
11:00 I collect design materials to use as references for the backgrounds I will create, and flesh out my image of the background.
12:30 Lunch with my coworkers at the company cafeteria.
13:30 I have a meeting with the background group leader and technical direction coach. I present them with some image proposals for level design and consult with them to make decisions.
14:00 I create game data for the level. This includes 3D data, such as buildings, rooms, and objects to put in the background.
17:00 I make corrections after checking the level data in the actual game.
18:45 I create a daily report and send it to the coach.
19:00 After checking my email and the next day's schedule, I leave the office.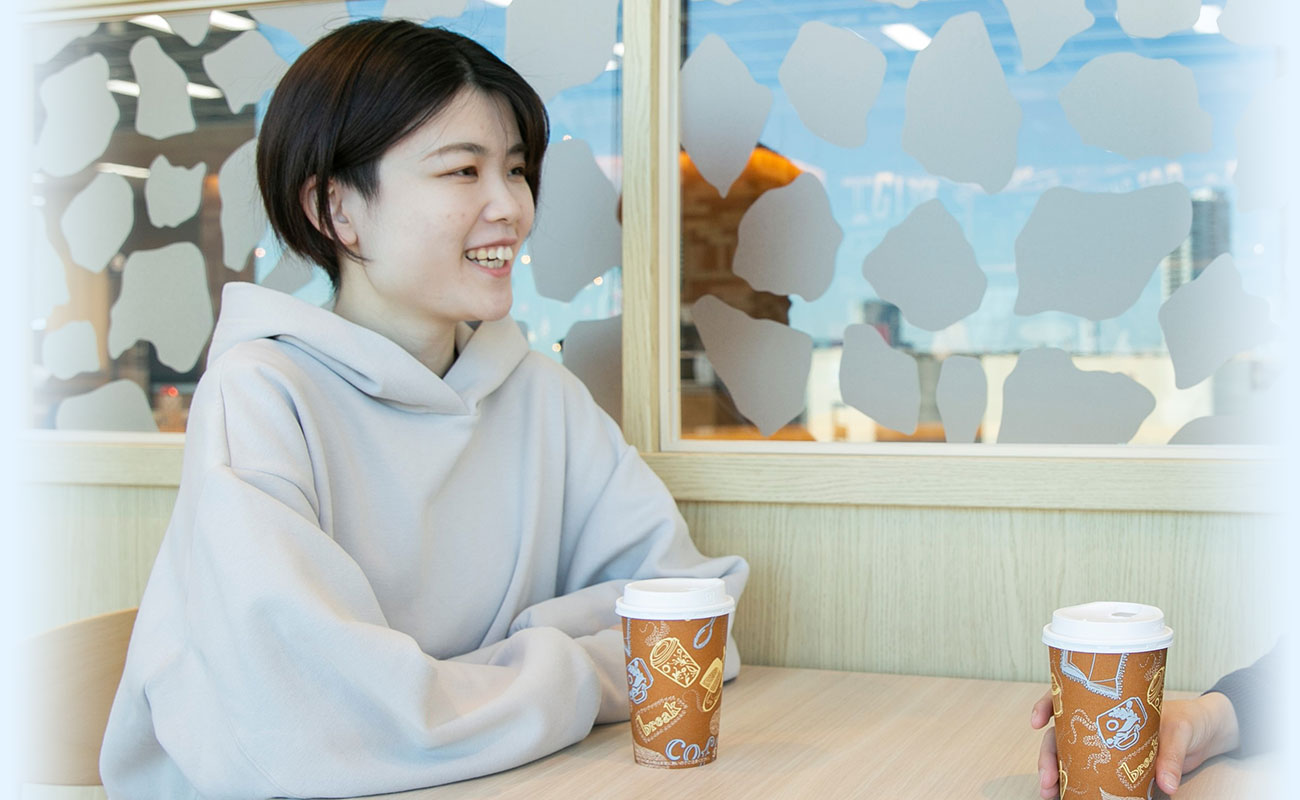 STAFF INTERVIEWS
New Hire Interviews