I want to further develop SEGA for the whole world.
When I was a student, I traveled around the world and stayed in India for six months, so I had a strong desire to do business overseas. That got me thinking about working in the game industry, a field where I could work with people around the world, so I focused my job hunting on a few game companies. I chose SEGA not only because it's a global brand, but also because it has long had a reputation for challenging the industry, creating original games for the world. I eventually joined SEGA, a company that has always been ahead of its time, with the desire to further expand overseas.
The first thing I noticed after joining SEGA was the good communication within the company. Everyone, including senior employees, my superiors, and even important people in executive positions speak to me in a very friendly manner. I think this communication is the core of SEGA's corporate culture.
I am also on very good terms with coworkers hired at the same time as me. During the training for new hires, I became friends with new hires from the entire group and we all went to a sushi train restaurant in Shinagawa every week (laughs). During Golden Week, we even went on an overseas vacation together. Having friends in the same group of new hires is one of the great things about joining the company because we encourage and motivate each other.
I pick up on local sensibilities so I can convey what is fun about our games.
Currently, I am in charge of progress management for sales of game software in Taiwan, South Korea and other countries in Asia. I work with SEGA's local subsidiaries and specialists to handle everything from order contracts to profit and loss calculations, development progress management, advertising, and product manufacturing and shipping.
SEGA localizes packaging and languages of its games for each country and sometimes we also change the specifications because tastes differ between regions. I'm always thinking about how convey not only the hopes of those that make the games, but also what is fun about our games.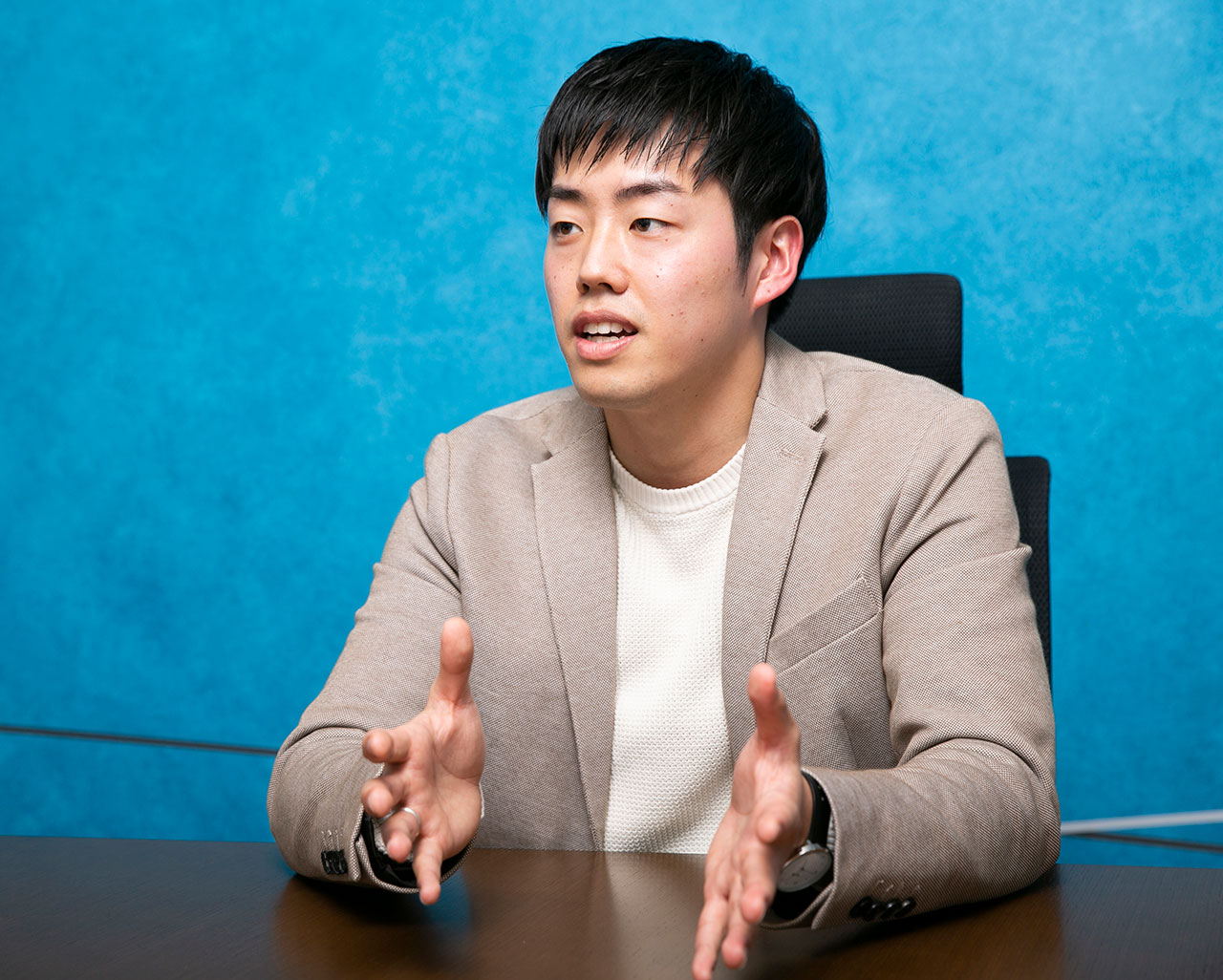 For that reason, I actually play our games and try to form my own opinions on what is fun about each game and why. I often ask local people for their impressions of our games, and sometimes I hear impressions that Japanese people would never think of. These differ from Japan and are unique to overseas markets, so I want to develop that sort of sense for myself.
When I support Western game companies expanding into Asia or correspond with companies in Hong Kong, I do everything in English, and I find it very rewarding to be able to do business with people around the world.
In the future, I'll probably have plenty of overseas business trips, and I'd like to fully devote myself to taking on new challenges.
My future goal is to launch SOI (SEGA of India).
At SEGA, you will be assigned responsibilities starting from your first year at the company. I already function as the contact for several game companies. I don't have much "routine work", and the way I work is left up to me, so I can proceed with occasional advice from my superior. This puts a lot of pressure on me, but I find my job to be very rewarding and I get a great sense of accomplishment when I succeed.
One time I was put in charge of making a soundtrack CD to be bundled with copies of a game, and I was responsible for everything, including presentations to our client, deciding the specifications, negotiations with and orders to the factory and even delivery of the product. I was overjoyed when this project was well-received.
Another time, at a business meeting in Taiwan, I couldn't speak Chinese with the media or distributors, so I spoke English and used gestures to convey what was fun about the game, and I felt my job was really rewarding when this went over well.
My future goal is to gain more experience, bring SEGA to new countries and areas it hasn't reached yet, and expand our market to, for example, to my favorite country, India. India has a huge population and will continue to develop, so I would like to launch SOI (SEGA of India) there in the future.
SCHEDULE
10:00 I arrive at the office. First I check my email and my work for the day.
11:00 I create promotion plans for new titles.
12:00 I have lunch at the cafeteria with senior employees. After eating, I read a book at the library.
13:00 I check on Asian limited edition materials produced by SEGA. After that, I ask the producer of the license-holder to supervise it.
15:00 Video conference with our overseas subsidiary, SEGA Amusements Taiwan. I share the sales situation with our local staff and discuss future measures to take.
17:00 Meeting with the license-holder. I confirm the development status and promotion of the Asian version of our software with them.
19:00 I submit a report and leave the office. Then I have dinner with friends.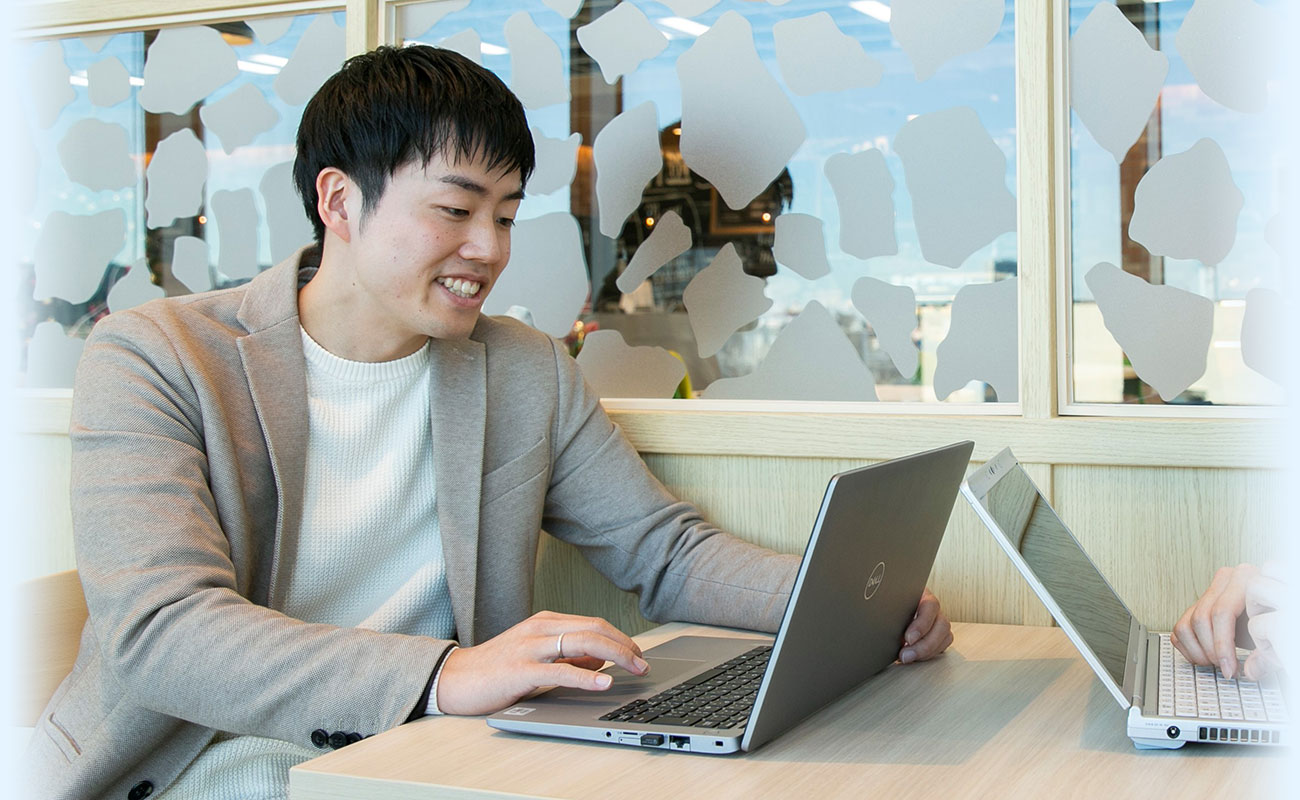 STAFF INTERVIEWS
New Hire Interviews