SEGA is a company that respects diversity and has diverse human resources.
I grew up in Japan from the time I was a small child, so I came to love games, especially Sonic. He was such a great hero to me that I went all the way to a game fair held at Makuhari Messe in Chiba to get limited edition merchandise, which was quite a long trip for me as a child. After that, I moved to California, but 17 years later, I still wanted to work in the Japanese game industry. When I was job hunting, I chose a company based on whether I could work overseas, get involved in my favorite games, and make use of the marketing knowledge I learned at university. When I applied at SEGA, I immediately received a reply saying "How about we talk on Skype first?" Based on SEGA's selection methods which show consideration for students overseas, I got the impression that the company welcomes diverse human resources. Also, at my interview, they explained the job in detail, so I was able to imagine myself working at SEGA, and that was a deciding factor in me joining the company.
In fact, when I joined the company, I felt that my personality was immediately accepted and I was able to become familiar with the team I was assigned to right away.
I want to build my career and spread SEGA IP to the world.
Currently, as a business planner, I am in charge of bridging the gap between our overseas operating companies and Japanese development departments. I also conduct surveys of overseas game titles, translate documents, and interpret video conferences. In this kind of work, it is very important to convey the opinions of both parties having fully considered the cultural differences between Japan and the other country.
Communication is especially important in business, and I try to act in a manner suitable for each situation while still expressing my personality. There are Japanese expressions and ways of expressing one's attitude, and that took a lot of getting used to. However, I do my job with the belief that "you learn something new every day", including this kind of behavior and any mistakes I make at work. I also want to build up my career, and take on a role in spreading SEGA IP farther around the world.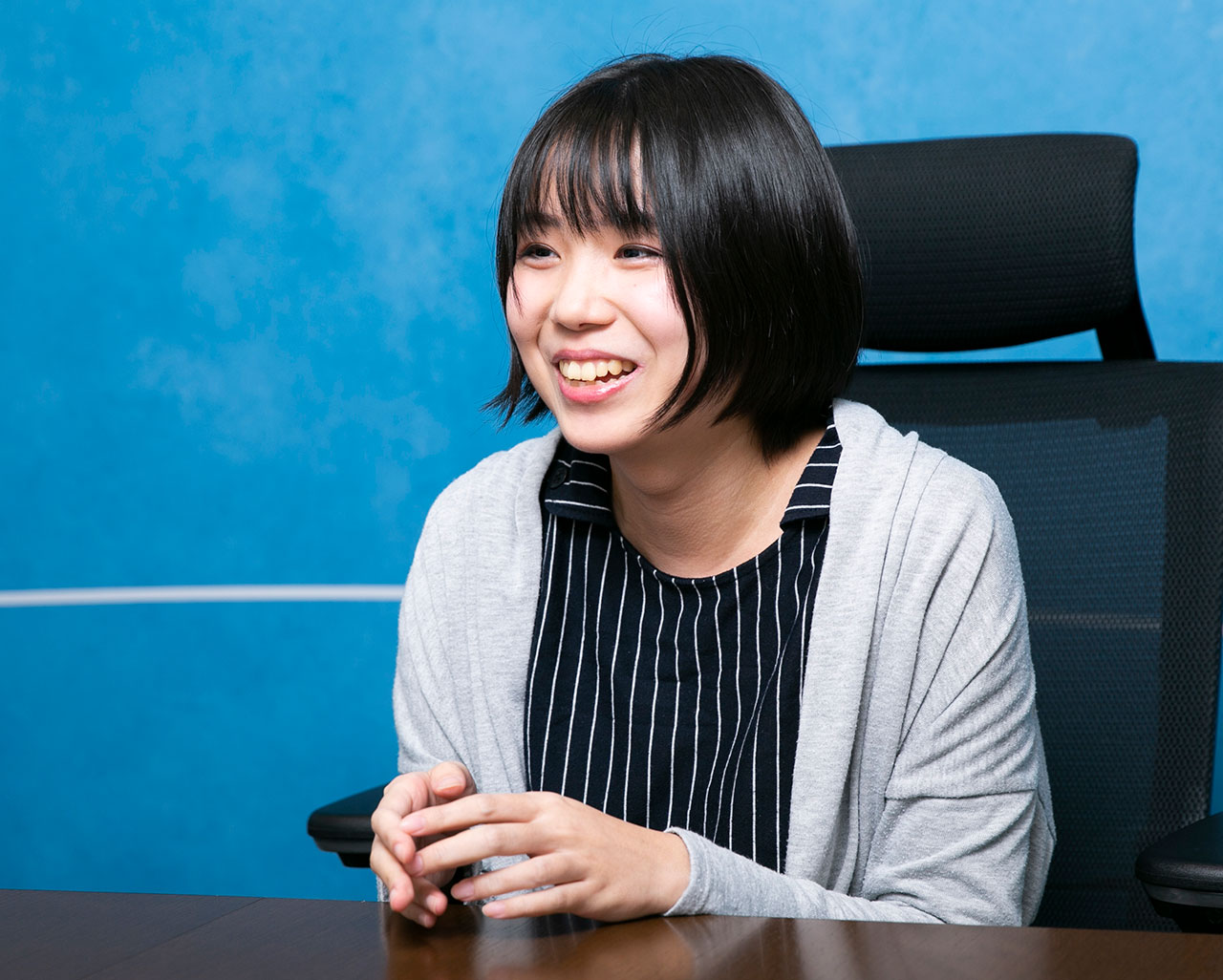 Choose a company based on work you enjoy.
I believe that Japanese games have the potential to entrance people all around the world. In addition, SEGA has many development studios and sales offices overseas for promoting its IP, so the company already has mechanisms to further expand its business around the world.
I would love to work with people who want to bring Japanese games to the world and work to reach a multitude of customers. Speaking from my own experience, I love being able to do what I enjoy. I now get to spend fulfilling days at work surrounded by many different types of people.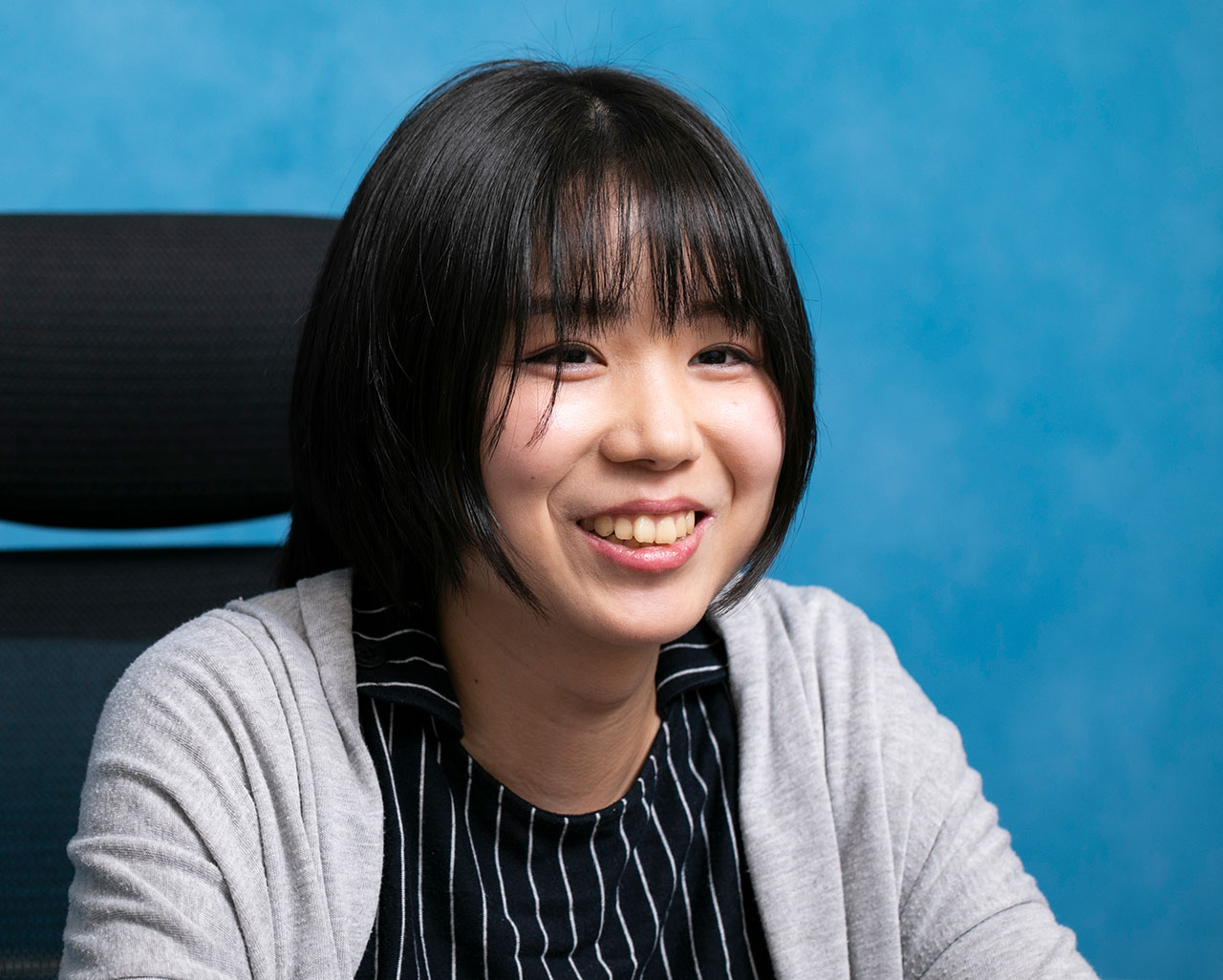 By focusing my job hunt on Japan and never giving up hope to work here, I fulfilled my dream to work in the field and department that I want to work in. I hope you never tell yourself that you can't do something until you try, and actively take on new challenges.
SCHEDULE
10:00 I go to the office and check my email. First I check translation requests for materials and emails.
11:00 I do interpreting for teleconferences with our employees posted in the U.S.
12:00 I have lunch with my coworkers in the cafeteria. I use my extra time to play games.
13:00 I meet with the translation team for an update on progress translating materials.
15:00 I read industry news and share important information within my business unit.
17:00 I do analysis and create materials, as well as write proposals.
19:00 After checking my schedule and preparing for the next day, I head home.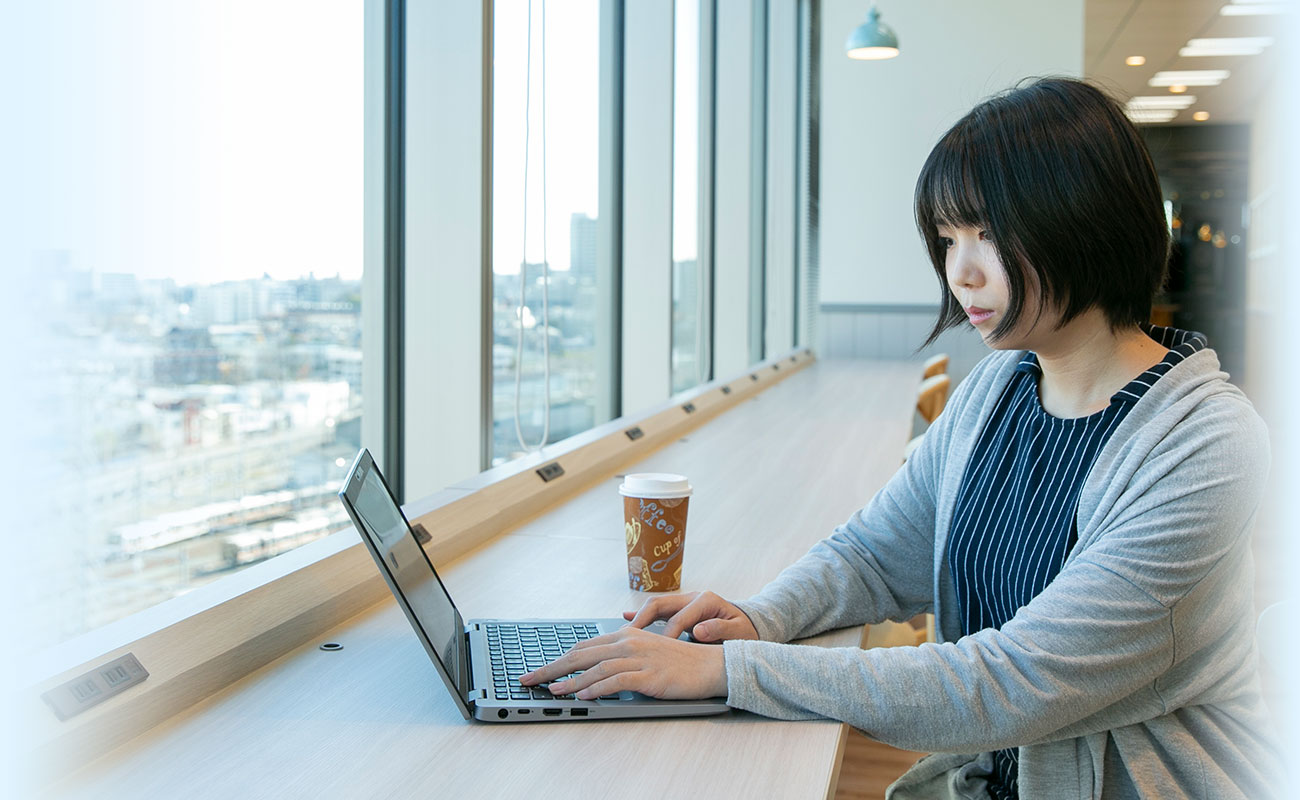 STAFF INTERVIEWS
New Hire Interviews